The New Mardi Gras Dance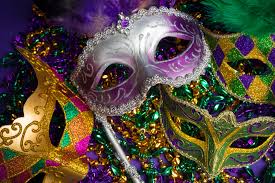 Jon Iosso, Writer
March 11, 2019
For many years Cranford High School has never had a school dance besides Prom. However this year is different as the PTA is hosting a Mardi Gras Gala semi-formal dance on March 15, 2019. Tickets are available now and are only $10 each so please see Mrs. Savino to purchase your ticket.
Semi Formal attire is required, and to clear up any confusion I'll define what people should wear if they are interested in attending. Boys are supposed to wear nice pants with a dress shirt and a tie or vest is optional but not necessary. Girls have different options whether it be a dressy top and nice pants or a regular dress of the appropriate length.
Mardi Gras is a holiday that is celebrated around the world in many different countries. In the United States it is mostly celebrated in only a few states, those being Mississippi, Alabama, and Louisiana, usually in New Orleans. The holiday is celebrated the day before Ash Wednesday and is a carnival celebration with one last large feast before the season of Lent starts. However, the actual true Christian holiday of Mardi Gras starts on January 6th on the Christian holiday of Three Kings Day or the Twelfth Day of Christmas. In today's society though Mardi Gras is less of a religious season and more of a party and feast on the days before Lent. In New Orleans there are parades, parties, music, and people usually dress up in costumes. The costumes are usually associated with the colors purple, green, and gold, and people will usually wear beads caught from the floats in previous parades. This sense of excitement and party is what the PTA is trying to bring to Cranford High School. So if this sense of party seems fun to you, you should go to the Mardi Gras semi-formal.