CHS Concert Band Performance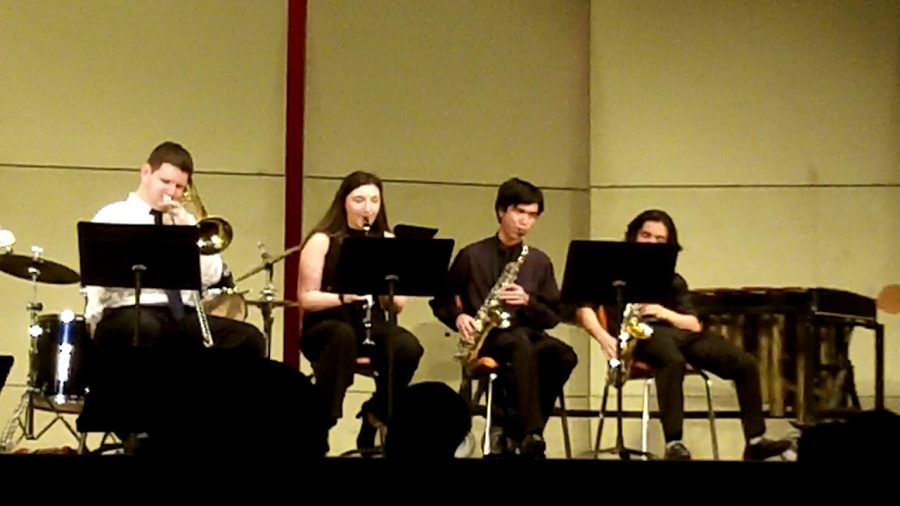 Dialogue Staff, Writer
April 28, 2019
As May approaches along with National College Decision Day there is much excitement going around in the high school. With the choir concert happening last night and being beautifully presented, it is essential to look into the other fabulous performances coming in the Performing Arts department. Next Thursday May 2nd, at 7:30 pm the CHS Concert Band will be holding their annual Spring Concert on the Orange Avenue School stage. The concert will be making a special feature in honor of Columbine High School's 20th anniversary since their school shooting back in 1999. The piece being played is called "American Elegy" and will have a showcase with pictures in the back playing simultaneously. The concert will feature other great songs many with an upbeat, catchy tune such as "Eternal Father Strong to Save" and a traditional march.
Another wonderful tradition at the CHS Spring Band Concert is the senior recognition. Each senior is called up to the stage and commemorated for their contribution to the band during their time in it. The college they will be attending in the fall along with their major is also announced. The seniors are able to remember their fond times in band and the band director, Mr. Chernosky is given a gift by the senior class. It will definitely be a night to remember.
In addition to the Concert Band the night will have individualized performances by the Drumline, Jazz Band, Quintet and includes solos by some of the band's most talented players.
It is show you will not want to miss and one that will be very special for Cranford High as a community. Admission is free and all are welcome. Please come out and support!