CHS Concert Choir Experiences Unique Trip to Washington DC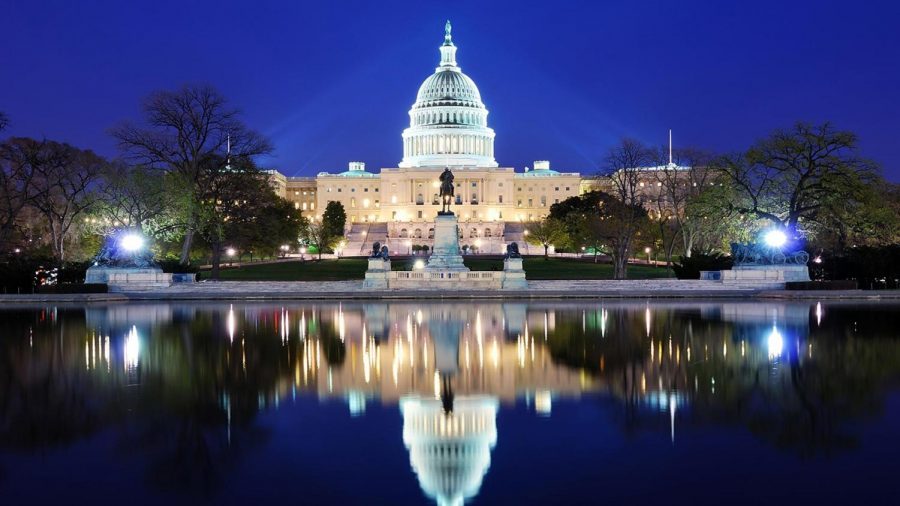 Kayleigh Talbot, Writer
April 29, 2019
Over the last week of March, Cranford High School's Concert Choir took a four day trip to our nation's capital. Ms. Magnus along with Ms. Savage, Mr. Rozensher, and Ms. Sheehan took 60 high school students, including myself, on this incredible trip. From a choral workshop with a college professor, to a performance at the Naval Academy, and all the DC tours in between, this trip was packed with education and adventure.
The first day of the trip was spent in Delaware where the students were able to work with the University of Delaware choral director, Dr. Head. We then moved onto a charter school where the choirs were able to perform to each other, and then mingle afterwards where they got to learn about these students.
Friday, the choir took on the National Mall and all of the National Monuments. We were allowed to go to any museum they chose in the area and experience everything they had to offer. The day ended with us performing at the World War II Memorial which was a beautiful experience for both the choir and those who came to watch.
Saturday the choir ventured to Virginia where we toured the Arlington National Cemetery and watched the Changing of the Guard. This was followed by a visit to Washington DC's Newseum. The Newseum was my favorite education portion of this trip due to their one exhibit which held newspapers from so many important dates in history. From North America's first newspaper in 1679, to the first man in space in 1961, and the Royal wedding in 1981, they had so many articles that were such stand out dates in history. I spent almost an hour in this exhibit just reading these articles because they were able to take me back in time and read current events that happened before I was alive. The day ended by the choir going to see the opera Faust. Being able to see an opera is such a unique experience that many people don't get to have and it was an incredible gift that we all got to see this performance.
The last day we performed at the Naval Academy Chapel. Once again we were so lucky for this experience and it was truly an unforgettable trip. Cranford High School Concert Choir is such a unique group of talented people and this trip allowed us to share our talent with more people than just our families who come to our school concerts. This trip made all of us both musically and academically stronger and it was truly an amazing adventure.