2019 CHS Baseball Season Review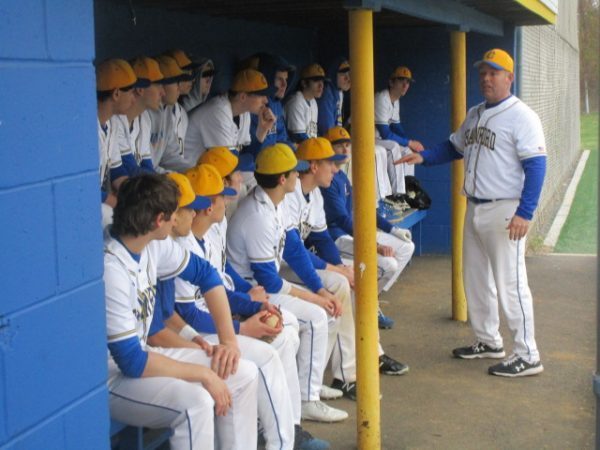 Kevin Donovan, Writer
May 30, 2019
Coming off of a disappointing 12-8 season in which the Cougars did not win any championships, the offseason was as important as ever and was needed to be used as a tool to improve and prepare for the upcoming season. The team came out ready to go and started the season 5-0. After suffering a tough loss to New Providence the team all but locked up their first conference title in five years with a win against Governor Livingston. The win also gave the cougars the first seed in the Union County tournament.
After defeating Linden in the first round of the county tournament, the cougars were upset by Summit in the second round. Cranford went on to win their next six games leading into the state tournament. Some of the wins included beating Elizabeth, Union Catholic, and Saint John Vianney. The cougars also participated in the Michael Wielgus game against Roselle Park in which they honored and remembered the life of Michael Wielgus who passed away from cancer several years ago.
The cougars secured the number three seed in the state tournament for the 2nd time in three years and entered with a record of 17-4. The last time they were the three seed they made the state final. After defeating JFK Iselin the first round of the state tournament, Cranford was upset by Somerville 2-1 in the second round. Despite the loss, Cranford had an overall successful season and will look to continue their dynasty of success in the coming years.