Cranford Relay for Life Event Raises over $100,000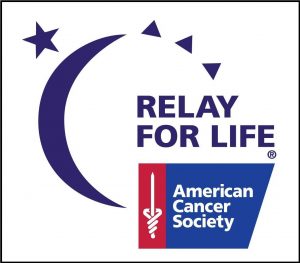 Anne Russo, Writer
May 30, 2019
Hang on for a minute...we're trying to find some more stories you might like.
Relay For Life is a fundraising event that takes place in May every year to help find cures and treat people for cancer. The event is hosted at Hillside Avenue or Orange Avenue school in the field. A track is set up for people to walk around and to fight back against cancer one step at a time. Money is raised for each lap that is completed, and there are performances from students. Each year the event successfully brings the town together, while supporting a good cause.
 This year, singers and the a capella group from the high school performed songs starting at 6:30. Somer Smith and Brian Nigro, and Gina Ricardo sang. Zumba teachers came and got people to wake up and get off their feet to dance. There was an old car that people paid to whack with a hammer as a fundraiser. Kids played games such as kickball, CanJam, volleyball, and soccer throughout the night.
Although there is tons of fun and games, it is important to remember what Relay For Life is all about. Cancer survivors shared their stories and touched many people. Paper bags were lit up around the track to remember those we have lost to the disease. This year, Cranford's Relay For Life raised over $100,000 towards finding a cure. It is amazing for our small town to come together and raise such a significant amount of money for people in need.