Why 8 am is Too Early to Be in School
Hang on for a minute...we're trying to find some more stories you might like.
At Cranford Highschool, school starts at 8:00 on the dot. I am currently a senior here, however my freshman and sophomore year, school started at 8:15; and let me tell you, those 15 extra minutes made a HUGE difference. I didn't realize how much more time I had until those 15 minutes were gone. Depending on the type of person you are, some may have to wake up as early as 6 am just to get up and ready for school.
The first few days of school aren't horrible, but once students are in school as a routine for a few weeks, the tiredness really begins to hit them. In my opinion, school should start at least 9:00 am and here is why.
First off, 8:00 in general is really early, let alone the time kids are waking up in order to get ready for the long day they have ahead of them. For me, I wake up every morning at 6:15 am so I have time to shower, eat, get dressed, etc. Once I'm at school I am already so tired. This really can affect how students are acting and participating in school. If we got more sleep that would mean we would have more energy which leads to more kids participating and less kids falling asleep. 
This brings me to those few students who are always half asleep or asleep all together in class. Teachers get upset with them when in reality it's just early in the morning! I am definitely not a morning person which is why i'm constantly tired in school. I personally could tell how it affects my school work.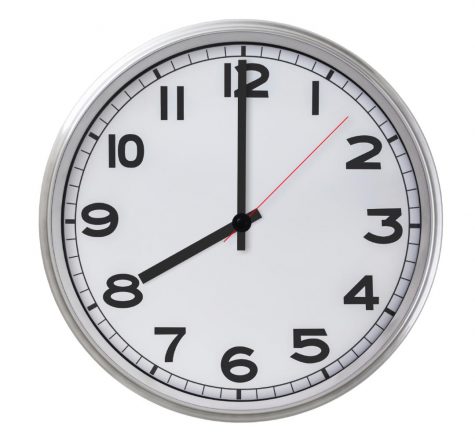 Another problem with school starting so early is that it comes with many lates and tardies. There are some students that live across town which makes this even easier to be late to school. After a tiring long morning students (if they can drive) have to then find a parking spot and by that time its already 8:00. They are then punished for being late when the whole problem comes right back to the time that school starts. 
Overall, whether you're a morning person or not, I think we all can agree that school starting even just an hour later, could lift a weight off our shoulders. There would be less rushing, less lates, less falling asleep students, etc. if something so simple could be adjusted. Unfortunately, I don't think there is anything students can do to fix this issue, so maybe the school will catch on to this ongoing problem and hopefully make some changes in the future.