Copy Cat Recipes – Starbucks' Pumpkin spice Latte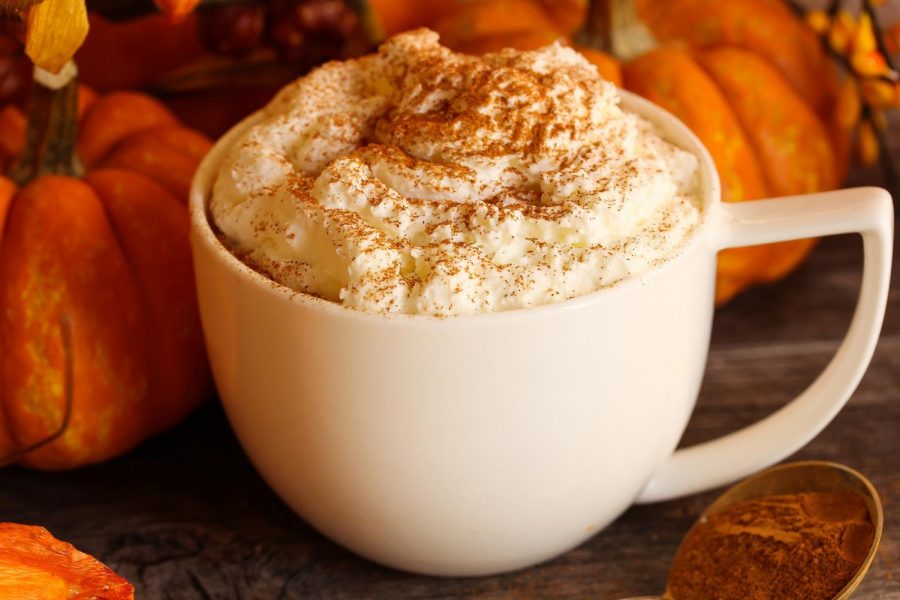 Hello Cougars, it's coming close to that time of year again when the weather is getting a bit nippy and stores all around are bringing out Halloween decorations. Its fall and one of my favorite flavors during the season is the classic mix of pumpkin, cinnamon and nutmeg. And what else screams fall more than a toasty flavor packed drink. If you're like me, then you're already eyeing down and craving a classic Starbucks' pumpkin spice latte. But the only thing worse then the cold weather is having to leave your cozy home into it. Don't get me wrong, I love when the leaves start falling and the trees start changing different colors. But once that chilly weather becomes freezing cold, going outside is a hassle and becomes even dreadful. Especially if you have to walk downtown from the comfort of your warm blanket and cozy bed. 
If your're like me then your are definitely way too lazy and way to comfortable in your spot right now to even think of moving away from it to go outside. So say no more because with a few simple ingredients that you can find in any supermarket and the smallest strand of effort you can find. Then you could be sipping on a deliciously festive drink in no time. A few notes  that I would like to add is that, I personally like my coffee less sweet than most people who enjoy this drink so I reduced the measurement of sugar from 1½ tablespoons to 1 tablespoon but of course you can edit the recipe to your desired sweetness / Taste.
---
Pumpkin Spice Latte
Servings: 1 Latte
Adapted from: https://www.biggerbolderbaking.com/
Ingredients
1 1/2 tablespoons sugar
2 tablespoons pumpkin puree
1/2 teaspoon pumpkin pie spice
1/2 cup (4oz / 115g) brewed coffee
1/2 cups (4oz / 115g) milk
Instructions
With your stove off place all of your ingredients in a saucepan.

Stir the ingredients loosely before turning the stove to low-medium heat, stirring constantly while bringing the ingredients to a light simmer.

Take the saucepan off the heat and carefully pour the drink into your mug.

Top it off with as little or as much freshly whipped cream and a light sprinkling of pumpkin pie spice or cinnamon.
And of course I can't forget about you iced coffee lovers so as a little hack you can buy an ice cube tray or use an extra one to make something I like to call coffee cubes. The name 100% needs work but what are they? Well they are frozen cubes of equal parts coffee and milk of your choice with a flavor of your choice. So for example if you would like to enjoy this deliciously toasty drink any time of year or you just prefer it cold, mix two parts coffee to one part pumpkin spice creamer (Vegan, non vegan) and just pop that in the freezer and you are good to go. Depending on how many cubes your tray makes, it takes about two tablespoons of liquid to fill one cube and after you can use as many as you want without the risk of watering down that drink you worked hard to make. Hope you give this recipe a try, Happy Fall!