What's The Deal with E-Cigarettes?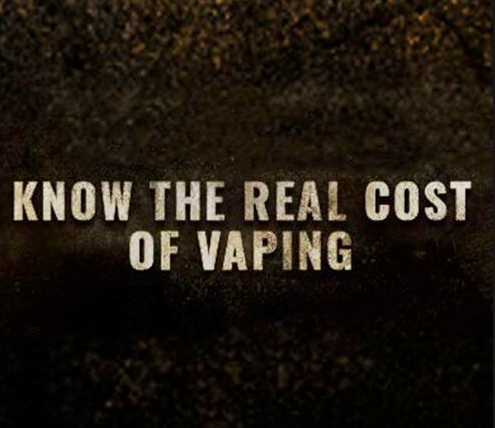 Do you really know what you're putting in your body?
I'm sure you've all heard of the fatal vaping incidents happening around the US.  As of today, there are six confirmed deaths in this country as reported by the Center for Disease Control and over 380 reported and diagnosed lung illnesses in just the last two weeks. The patients' symptoms include nausea, fatigue, trouble breathing, and fevers.  Doctors have found that many have developed lung illnesses and respiratory distress, caused when oxygen cannot circulate to the lungs correctly. What they all had in common: vaping.  
What are you actually vaping?
The most popular vaping products, both convenient and widely available, are the biggest problem. So what's so bad about the device causing the most recent outbreak of illnesses?  First, devices like "Juuls", "Eon Stiks", and devices containing THC, and Vitamin E acetate, all contain chemicals and drugs. THC is the main active ingredient in marijuana. Some of these devices can also contain nicotine, one of the most highly addictive drugs, and can contain even more nicotine than cigarettes.  Nicotine is dangerous for children's developing brains, for pregnant women's babies, and all around bad for health. Another concerning active ingredient is formaldehyde, a flammable substance used in building materials.  That's what you're putting in your body.  
Teens taking part:
The worst part of this epidemic is the amount of young kids taking part.  Twenty percent of high school seniors have used one of these products in the last 30 days, and part of the problem is how easily accessible these products are, the appealing flavors available, and the lack of knowledge of harm these products can actually do to their bodies. Vaping products and devices are sold on the streets, online, and in retail stores, so very accessible. These devices are literally marketed towards the younger generation, and the trend has caught on.  
What the US will do:
President Trump wants to ban certain flavors, hoping that this will cause vaping to become less appealing to young people. In reaction to the recent catastrophe, NJ Senate President, Steve Sweeney, is also planning a proposal which will slowly decrease and eventually stop the selling of e-cigarettes over time.  U.S. Health and Human Services Secretary Alex Azar tells the public   "The Trump Administration is making it clear that we intend to clear the market of flavored e-cigarettes to reverse the deeply concerning epidemic of youth e-cigarette use that is impacting children, families, schools and communities." My advice to you? Stop vaping and using e-cigarettes while the investigation continues.  Know what you are putting in your body. These harmful chemicals are not good for anyone's body, especially growing teens.