Post Malone Album Review
Post Malone released a new album called Hollywood's Bleeding containing 12 new songs.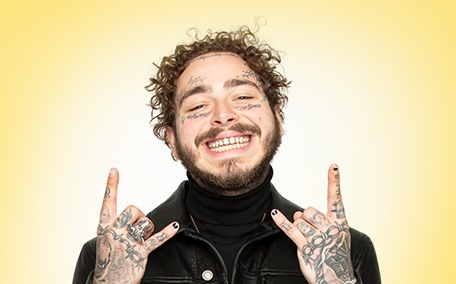 On September 6, Post Malone released his third and most recent album, Hollywood's Bleeding. The album was highly anticipated by fans, but did it live up to the hype?
Post Malone's recent album is more or less a hip hop album, but Malone's songs are pretty unique. One of the things that makes Post Malone so popular is how different his songs are compared to other hip hop artists. In his new song, Take What You Want From Me, Post Malone features famous rock and roll legend, Ozzy Ozbourne. The song combines the sounds of a hip hop beat with an electric guitar. It feels like Post Malone is attempting to branch out to incorporate an older age group as well as the younger ages. It also has many more kid friendly songs, with ⅓ of his album being non-explicit compared to 1 in his last album. This shows that he not only trying to get an older audience but maybe a younger audience as well. How many other hip hop artists do that?
Although most critics think this album was better than his last album, I personally believe his last album, Beerbongs & Bentley's, was better. I liked more songs on the last album, and they were catchier. Also, when I listen to hip hop I don't really care for what the lyrics are saying. The songs on Beerbongs & Bentley's were less meaningful, with most of the songs talking about love, drugs, and sex, but this album has more variety. Overall, I don't think this album is bad at all. I think it's a solid album with plenty of songs I can listen to in my car. But Beerbongs & Bentley's was great with songs that I can listen to for many years to come.