2019 Heisman Favorities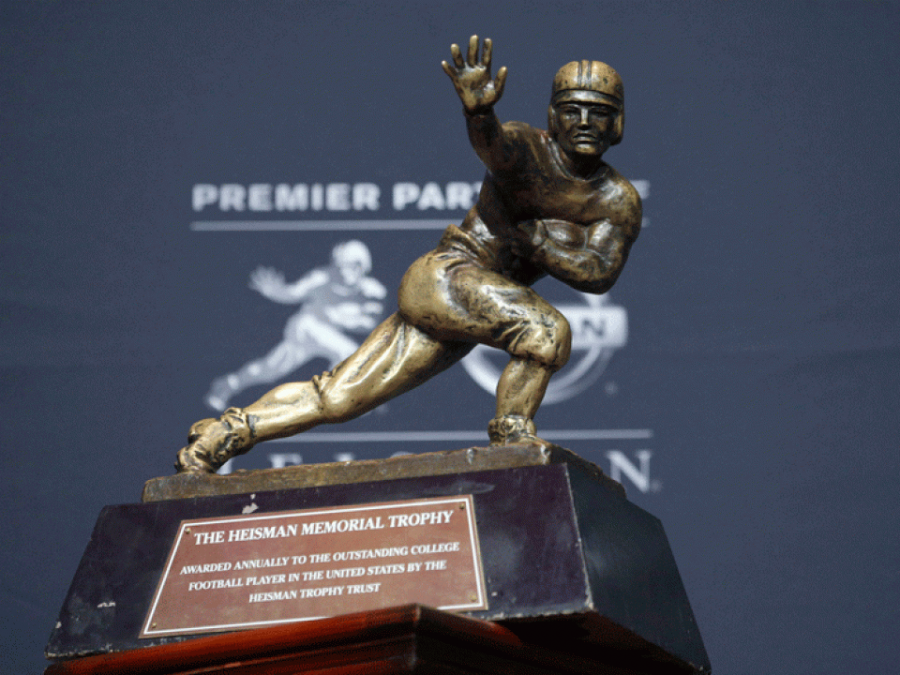 The Contenders: 
Joe Burrow- QB LSU 
Chance to win: 20% 
Stats: 1,926 total yds 24 tds 3ints 
Justification: Burrow in my opinion has looked like the best player in college football. On the big stage against Texas, he completely stole the show. However, Texas is not Alabama, Auburn, and Georgia which are games that LSU has coming up and Burrow will have to not only perform at a high level in these games but win them if he wants to be in New York in December. I don't believe LSU will win these games which is why I have him at a 20% chance. If he wins these games and performs well Burrow will be the Heisman. 
Jalen Hurts- QB Oklahoma Chance to win: 20% 
Stats: 2,022  total yds 21 tds 2 int 
Justification: Most people's Heisman favorite right now is Jalen Hurts and for good reason. He has had ridiculous numbers so far this year. However Oklahoma QBs have won the last two Heisman Trophies and in a way I think that hurts Jalen Hurts' chances of winning. I believe voters will begin to see Oklahoma Qbs as system QBs and players that get good numbers because of the offense. The BIG 12 also plays no defense and Oklahoma's biggest game thus far has been against Houston. They will have rougher waters ahead and Hurts will have to keep producing in bigger games. 
Justin Fields- QB Ohio State Chance to win: 30%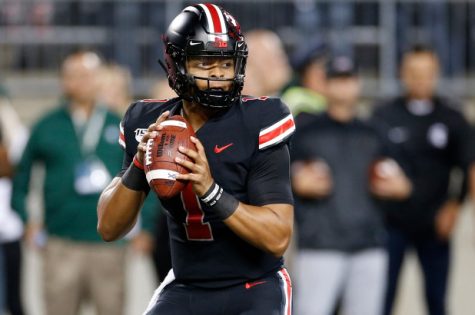 Stats: 1,581 total yards 26 tds 1int
Justification: If I had to put money on who would be named Heisman in December I would bet on Justin Fields. He can run, he can throw, and probably anything else Ohio St. needs him to do. Ohio St. has a much easier schedule than LSU which is why Fields is my prediction for the winner over Burrow and I think Fields will by the end of the year have bigger wins than Hurts. By the end Fields theoretically will have beaten Penn St, Michigan, Michigan St, and Wisconsin. If he keeps his production up and wins these games his resume will be too good not to give him the award.
Tua Tagovailoa- QB Alabama Chance to win 15% 
Stats: 1,763 yds 25tds 0int
Justification: Tua will be the number one draft pick when the time comes hands down, however in terms of the Heisman I see him as a good second place canidate. He is a monster that puts up ridiculous numbers, however he put up those numbers last year too and voters love to see improvement and an underdog story. Alabama is the Darth Vader of college football and no one wants to see them win. In addition to this Tua has the benefit of throwing to the best wide receiver core in America so anyone could throw for big numbers to these guys.
Johnathon Taylor- RB Wisconsin Chance to win 10%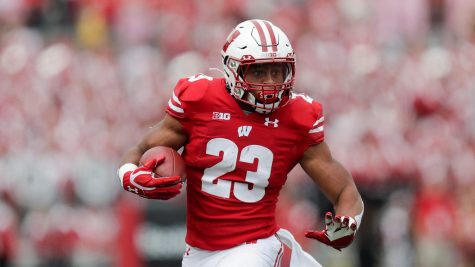 Stats: 859 total yards 16 total tds
Justification: Johnathon Taylor is by far the best running back in college football. He strengthened his case for the Heisman with a ridiculous showing against Kent State on Saturday where Taylor scored 5 touchdowns. The only thing that is going against Taylor is the position he plays. The Heisman has pretty much become the Quarterback of the year award with 9 out of the last 10 Heisman winners being quarterbacks and unfortunately for Taylor, despite his ridiculous numbers he doesn't play quarterback.
The Field: 5% chance to win
Justification: This would include all other players in college football. At this point I would be shocked if one of the first five players named did not win the Heisman however, don't eliminate Notre Dame QB, Ian Book after a great performance against Bowling Green on Saturday. Also don't be surprised if Oklahoma State RB Chuba Hubbard who has put up ridiculous numbers so far and is arguably the most underrated player in college football. Some other names to be on the lookout for are Clemson QB, Trevor Lawerence, Georgia RB, D'andre Swift, Ohio St RB, J.K. Dobbins, and Penn St QB, Sean Clifford who all could potentially make a push for the Heisman.