Happy Hauntings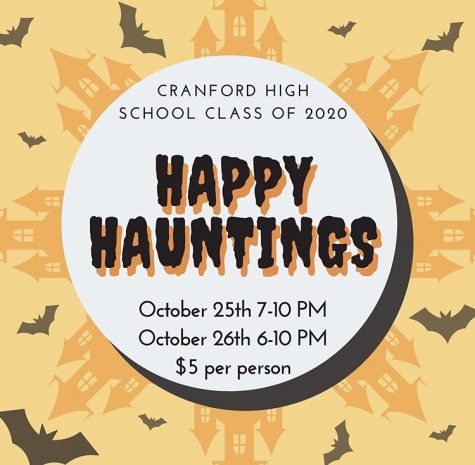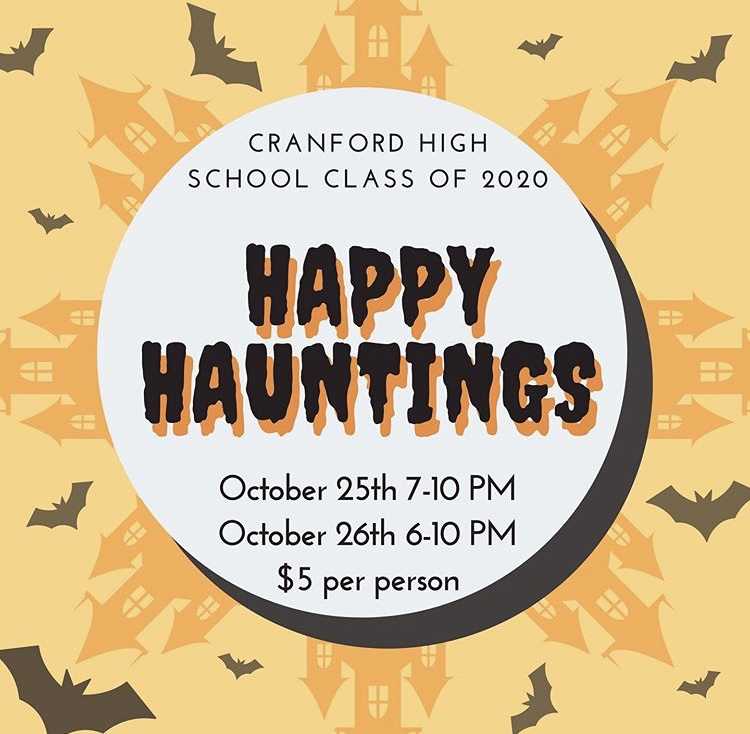 Halloween is approaching quickly, and Cranford High School students are getting ready for this year's "Happy Hauntings".  Join the seniors of CHS on Friday, October 25th and Saturday, October 26th from 7-10 PM, when the high school will be transformed into this year's haunted house with the theme of "Area 51".  Admission is $5 per person.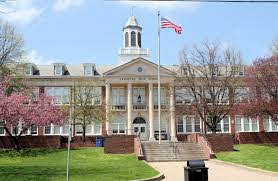 Upon arrival at CHS, your group will wait in the upper gym for a tour guide who will be assigned to each group.  The guide will bring each group through the school to different areas such as the rotunda, cafeteria, courtyard, classrooms, and designated stairwells.  Participating seniors will be located at each stop on the tour, as well as in other hidden locations, ready to jump out and scare the groups as they walk through.  Be on the lookout for aliens, mad scientists, vampires and zombies….all the crazy creatures that may have been hiding out in Area 51 all these years. Beware, this year's production is not for the faint of heart or very young children.  
It's tradition at CHS that senior students run the whole show, which includes organizing the groups, setting up and decorating the different areas of the building, as well as paying for the designs and costumes involved.  All proceeds will go toward the class of 2020's prom expenses. Seniors are expecting a large turnout, so grab your friends and family and come out this weekend for a super scary night! Happy Hauntings, Cranford!