Happy Hauntings at CHS
Hang on for a minute...we're trying to find some more stories you might like.
Happy hauntings is a fundraiser for the seniors here at CHS. A theme is put into place and the graduating class is put in to a various number of groups. Everyone dresses up according to the theme and decorates their assigned part of the school. When the day finally comes there will be groups of people being sent through the school to enter the haunted house that the students have created. This event is a great way to raise money for prom. Also, it's a fun night not only for the people attending the haunted house, but for the seniors running it as well. Admission is only $5 and it is held on Friday and Saturday. It is a pretty long haunted house and is decorated very accordingly. Overall, it is definitely worth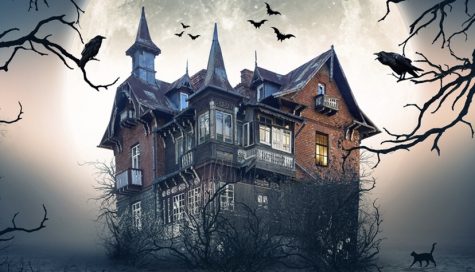 the money especially due to all of the hard work the students put in. Students have to be there an hour before it starts so in total, are there for 5 hours. This is very tiring so i'm sure they all appreciate the people coming in and doing the haunted house. Students also spend a lot of money getting their costume together as well as their area of the school. This is something that students put a lot of time and effort into. It's a great way to raise money aswell as it's just a great source entertainment to begin with. To conclude, for future reference, everyone should come support their seniors at Happy Hauntings; it would make them very happy.