The Fantastic Fantasticks
CHS's performance of the musical, The Fantasticks, had both me and the audience laughing out loud.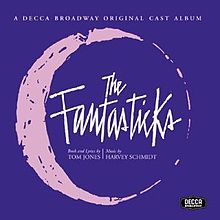 Last week, I attended the Cranford High School's fall play, The Fantasticks. This play reminded me of a Romeo and Juliet story if Romeo and Juliet was a comedy and musical. The play begins with two lovers, played by Erin Blake and Max Wisnefski, sitting on either sides of a wall because they weren't allowed to see each other. This was because their parents, played by Sam Sullivan and Sullivan Grace, didn't like each other. However, what makes the play so funny is that the parents do like each other but pretend to hate each other. They believe that by saying the kids can't see each other, it will only make them fall in love more. This seems to work, and the two fall in love. The whole idea of the story is hilarious, and the catchy yet funny songs captures the play as what it is. 
Not only was the play great, the performances by the students was great. The performers seemed to work hard and it paid off. One actor I would specifically give credit to was Lee Rosenthal. He played Henry, and his character was the comedic relief in the show. His take on the character was amazing, and the audience thought so too. 
In conclusion, the play was well done from all aspects. I'm personally not a fan of musicals, but this one was different. If you didn't see The Fantasticks, you truly missed out on a masterful comedic play.