Winter Pep Rally 2019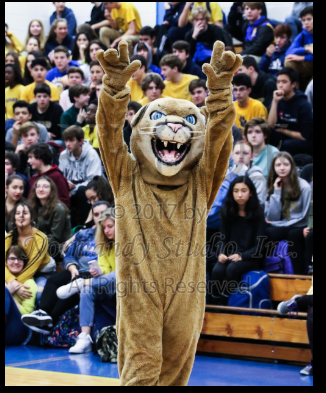 Next week, Cranford High School will be having their annual holiday pep rally to kick off the start of winter break. During this pep rally, the grades will compete in a variety of holiday themed and traditional events. These events include the half court shot that is taken by members of each game level to win a prize, the three legged race, tug of war, holiday relay races and more. 
The students of Cranford High anticipate this event every year. They dress in their class color: seniors were black, juniors wear white, sophomores wear blue, and freshmen wear white. Overall, these events allow students to compete against one another in a fun and festive way. Volunteers from each grade level go out to compete for their grade as a whole as they battle against their opponents. In addition to this, winter athletes walk out accompanied by their team and the band does a performance. The pep rally is usually very intense and the students especially enjoy the tug of war event in which the juniors compete against the seniors and the freshmen compete against the sophomores. 
This event truly brings out the spirit the students have and it is an awesome way to kick off the holiday season and winter break. The pep rally will take place on December 20th and throughout the week of the 20th, each day is designated to a different theme such as holiday hat day, holiday sweater day, winter sports jersey day and more. The students are very excited for the upcoming pep rally and are intrigued to see what grade level will bring the most talent and spirit.