2020 Holiday Gift Guide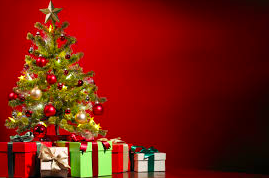 Have you ever been stuck at the holidays without gifts for your family and have absolutely no idea what to get them?  If you're looking for some gift ideas under $25, you've come to the right girl! Pick up some sample size makeup products from Ulta or Sephora.  There are many to choose from and all will be appreciated by teens and young women on your list. A framed photo of you and your special someone is always a meaningful gift.  Feeling chilly? Fuzzy, soft comfortable pajamas are always a good idea for anyone on your list. or someone in college or just out, a subscription to Netflix or Disney Plus would be very useful and appreciated. 
If you are looking for a gift under $50, I've got you covered.  The Amazon Alexa device is a great choice. It retails for about $35, depending on the model. Looking for something a bit cheaper?  The Google Home mini is a great alternative, and has the same capabilities as Alexa. These products can act as a speaker, perform tasks such as turning the lights on and off, and access the internet to tell you know what the weather outside is like.  
Pricier gifts that are popular this year are the new air pods.  This year Apple released a more comfortable fit with complete noise cancelling.  The new and improved air pods retail for about $199. The newest iphone people are going crazy about this year is the iphone 11 Pro Max.  This phone has advanced camera lenses and updated software to make it the best cell phone available. Finally, the trendiest Ugg boot style this year is the Tasman slipper, and teens wear these everywhere.  The ultra comfortable and stylish shoes retail for about $100.