2020 NFL PLAYOFFS
This weekend, the 2019-2020 NFL playoffs are underway. During the regular season, many unexpected things happened. Many starting verteran quarterbacks were injured or didn't play the entire season, leaving the younger guys to shine. The six teams from the American conference that made the playoffs this year are the Ravens, Chiefs, Patriots, Texans, Bills, and Titans. Unexpectedly, the Ravens and Chiefs capture their first round byes, leaving the Patriots in the Wild Card spot for the first time in 10 years. In the National conference, the six teams include the 49ers, Packers, Saints, Eagles, Seahawks, and Vikings. The 49ers and Packers will receive first round byes.
The Baltimore Ravens so far are the favorite to win the Super Bowl, with their high powered run offense including Lamar Jackson and Mark Ingram II. Lamar Jackson is also the lead candidate for NFL MVP, passing for 36 touchdowns and rushing for the most yards by a quarterback since Michael Vick. On the National Conference side, the top three seeds are all 13-3, and the fourth seed, the Eagles sitting at 9-7. The two Wild Card teams are the Seahawks and Vikings, sitting at 11-5 and 10-6. There really isn't a favorite in the NFC, so we'll have to wait and see.
The playoffs begin the weekend of January 4th, where the Titans face the Patriots at home, and the Bills will face the Texans at home. The Patriots and Texans are favored to win but overall, it's anyone's game. The Titans are on a hot streak with their offense, Ryan Tannehill and AJ Brown's chemistry is thr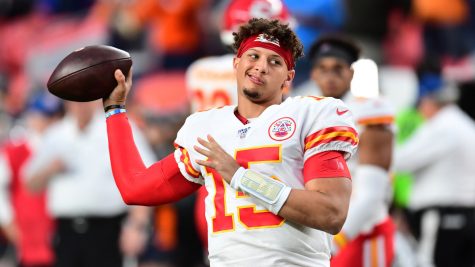 ough the roof along with the rushing leader, Derrick Henry. But the Patriots defense is also very intimidating, coming out at the top at the end of the regular season.
This is going to be an exciting week of NFL football, there may be some upsets or comebacks, but we're going to have to wait and see.