Should CHS Give Midterms?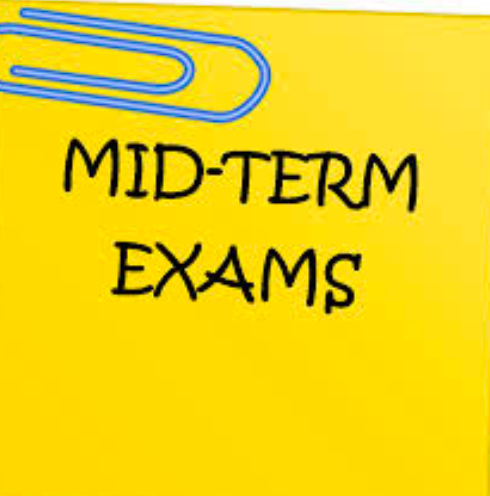 Midterm and final exams are given to students annually to measure their knowledge and test their memories.  I disagree with the current assessment system in place at CHS and believe midterm exams need to be reorganized.  
One possible change would be to alter the current traditional midterm from an exam to an in class project.  Doing this would allow students to work at their own pace and have the opportunity to put some of the concepts learned during class into the creation of a final product.  When students take midterm exams during a period of two hour periods, they often get nervous and stressed about finishing in the allotted time. Group or individual projects would show more accurate results to the teacher and better grades for the students.  In addition, the completion of a project would provide a better learning opportunity rather than what is currently in place. Students cram for midterms, and most likely forget the information once they have produced it on the exam.    
Another possible change to the current midterm exam schedule would be to administer midterms and finals in AP classes only.  These higher level classes are completely optional, as well as challenging. Students who opt to take on these classes expect more rigor, more homework, and more difficult tests.  AP classes should have midterms and finals in order to prepare the students for the end of year AP test, which is a similar format. Taking the midterm and final in AP classes will help the students better prepare for the actual AP exam they will take at the end of the year.  
Finally, there is also the fact that students just don't perform well on midterms and finals.  The end of the semester comes around, and for some students, the class is wrapping up. Studying for seven tests in the span of one week is very taxing and stressful on students.  Many teachers are also put in the stressful position of grading many exams in a short period of time. During this period, many students continue to work at their part-time jobs, participate in extracurricular clubs and activities, and report to sports practices.   Once midterm/finals week arrives, they are expected to study and take up to two tests per day. Shorter exams over an extended schedule are necessary if midterm exams continue to be administered. This would provide a better option and hopefully, a better success rate for many already over-extended students.