Birds of Prey Failed to Fly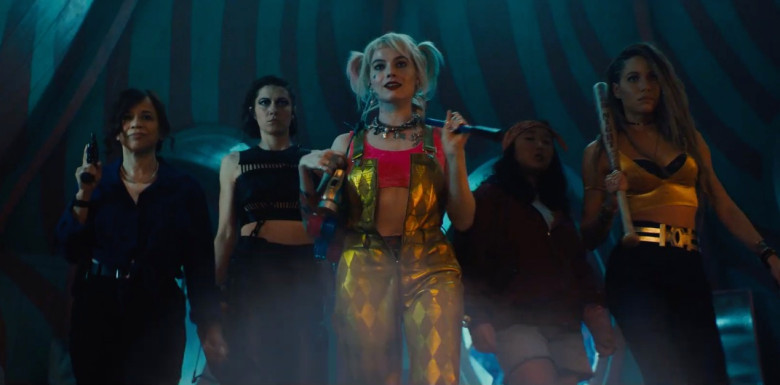 Going into Birds of Prey, I was not sure what to expect. It was one of the only superhero movies— Marvel, DC, or otherwise— that has really ever piqued my interest. I do not usually enjoy movies loaded with action, violence, and blood, but a movie of all women protagonists that maintains the usual superhero formula? I had to see this.
But for all of the hype, Birds of Prey was not as impressive as I expected it to be. I've chalked some of it up to my general dislike of this genre of film, but some elements just simply fell flat. The movie spent way too long setting the whole thing up; it's use of constant flashbacks leaves it feeling tedious and choppy. I kept wondering when the real action of the movie would actually start, when the dynamic girl group that the film was marketed as having would come together and save Gotham, but once it finally happened, the movie was practically over. 
Margot Robbie did a phenomenal job portraying Harley Quinn once again. In fact, Harley was my favorite part. It's not hard to see her great love for this character and how she completely encapsulates her within her performance. Harley Quinn is quirky, fun, and definitely unhinged, and despite her violent and murderous tendencies, she's loveable. She's a perfect representation of an anti-heroine, if I ever did see one.
Another element that I was happily surprised by was the fact that the movie was not obnoxiously preachy. It's what most people expect from a movie that surrounds a group of women being badass— and certainly felt like it was being marketed that way. I wondered if that's what caused the movie not to be as successful as anticipated when it first opened. But that was not the case at all for Birds of Prey. To me, it felt like I was watching any old superhero or action movie with characters that just happened to be mostly women. Of course, there was another layer about misogyny from characters such as the villain Roman Sionis (Evan McGregor) or from society in general, but it did not take over the whole movie. 
Overall, Birds of Prey has its flaws, but it was a fun watch with a diverse girl squad that makes it empowering. It definitely was a step-up from its predecessor Suicide Squad, and the critics certainly agree. This all adds up to a movie that wasn't amazing, but is worth the watch.