SAT's; are they fair for everyone?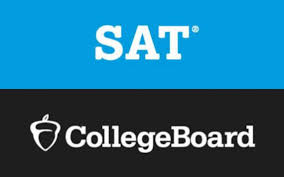 Brooke Swandrak, Editor
March 9, 2020
SAT's; are they fair for everyone?
SAT's are a crucial part of the process for getting into college that many students have to face junior or senior year. Every student that takes the SAT dreads waking up at 7, going to the school and ending up leaving the school around 1:30 solely for testing. The SAT's have been around since the early 1920's and have always been a big factor in college admissions. Recently it has been a topic of discussion between students, and some families preparing to send their child off to college if the SAT's are fair for everyone. Some people do not believe that the SAT is equal for every student and it shouldn't define you as a student. Commonly known, the SAT's are one of the main things colleges look at when going through your application to decide if you can be accepted or not. The SAT consists of testing your academic skills by using both math and English. Juniors and seniors are typically in different levels of math and English, which causes them to miss out on knowledge that will be on the SAT. There are also different levels of learning like honors or AP classes that have a higher advantage on the students that take CP classes. One reason as to why the SAT's are seen as unfair is because every student is different and can be on separate education levels. Unless you get an SAT tutor, all the information that will be on the test is hard to cover without help and knowledge from class. In addition to this, some students are also poor test takers and can have a good grade in the class overall. The SAT is taken in around 4 hours, with breaks, which is an extreme amount of testing in one day. Another thing that can set back students for success on the SAT is the price of it. Every time you take the SAT it costs $50 and with the essay it costs $65, and it is common for many people to take the test several times to earn success. If your SAT score reflects that you do not do well in that section it can affect your possibility of being accepted into certain colleges. Even though the SAT's are not the only thing that determines whether or not you will be accepted into certain schools, it is a big factor that is looked at more than your average grades in classes. In conclusion, the SAT is unfair for students and should not be such a huge role in getting into college and defining the student.