Fantasy Football's Worst Loser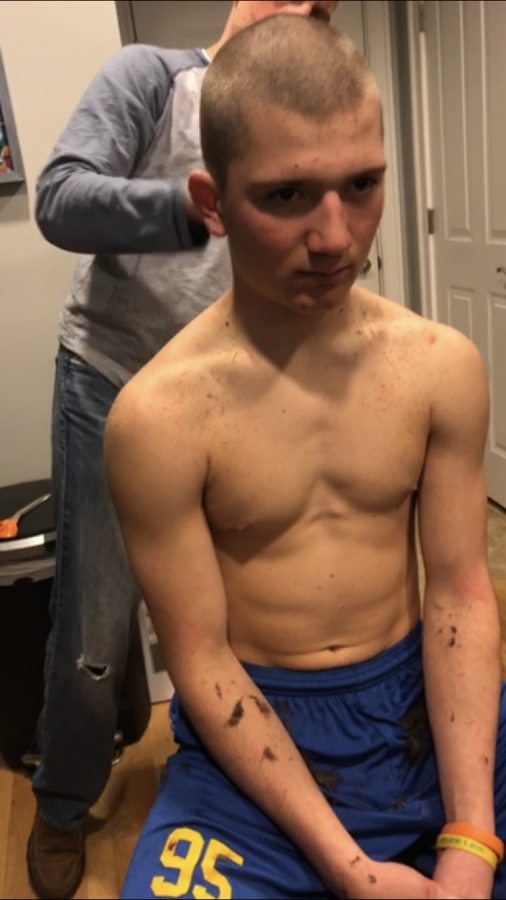 One of the most embarrassing things in life is losing your fantasy football league and the punishment that goes along with it. Luke Pachkowski has turned losing our friends 8 man fantasy football league into a tradition by losing the our league two years in a row. The punishment for our league's loser is they have to shave their head. What it comes down to is Luke is a terrible drafter, has bad team management and is just simply unlucky. 
When it comes to drafting Luke Pachkowski is the worst of the worst. His draft history is filled with awful picks and just being unlucky. The draft of the first season was probably the one that is worse. Luke had the second pick in the draft and his pick was the infamous Le'veon Bell. Bell ended up not stepping on the football field that season which is the main reason Luke was in last because he basically didn't have a first round pick. Bell screwed over millions of fantasy owners that year and Luke was one of them. Next year Luke would get hit with the perfect storm of bad picks and being unlucky. His 1st and 3rd picks were Davonte Adams and Patrick Mahomes; both were supposed to have amazing seasons after they did the year prior. But they both got injured and missed most of the season. In the second round he picked Todd Gurley who had a major red flag going into the draft. Gurley was coming off one of the best fantasy seasons of all time but he was dealing with arthritis in his knee. Fantasy football experts were telling people to stay away from Gurley but Luke didn't listen and it cost him.
You don't lose the league two years in a row without being unlucky which has been Luke's excuse the past two years. Part of it is him being unlucky but not all of it. In Luke's first buzz bowl Luke had a pretty good week from his team. But it did not matter because his opponent Colin Jaros had his Wide Receiver Amari Cooper put up 55 points which took away any chance he had at winning. Him being unlucky carried over into the next season when in week one Sammy Watkins dropped over 50 points on Luke's bench and he lost by only a couple points. Then he starts Watkins the next week and he puts up 6 points and Luke loses. Luke continuously would get unlucky when it came to team management and matchups. 
After this past fantasy season Luke swore off fantasy football and said he was going to quit the league even though he is the commissioner of the league. But now it's almost March and he has had some time to think about his decision and he is going to remain in league. Luke is determined to see someone else in our league with a shaved head. Luke has stated that he is coming back next year with vengeance and wants one of our friends to feel the embarrassment he has felt the past two years.
Even though this article has been criticising his past two fantasy seasons Luke has gained huge amounts of respect from everybody in the league. He set the tone for how serious this league really is and will be. I don't think anyone else in our league would have been able to go through this two years in a row.