Cranford Baseball 2020 Preview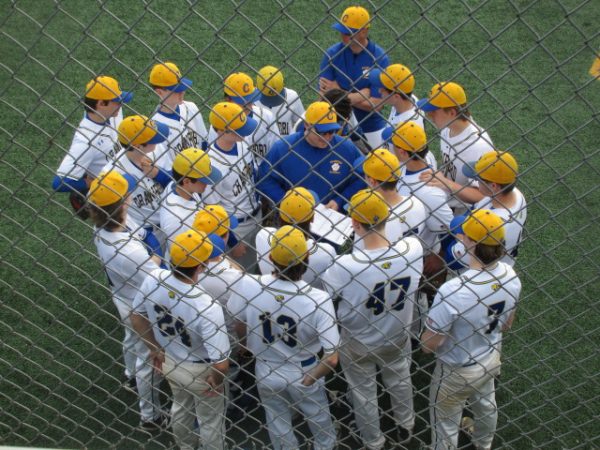 The Cranford grind is like no other. In the last decade itself the program has won three State Championships, five Group III Championships, six Section II Group III Championships, six Conference Championships and four Union County Championships. It is not a coincidence that Cranford Baseball has been very successful. It is plain and simple, we know how to win. Yes you need a group of guys who are talented but it takes more than talent to win championships, it takes a version of yourself that you never knew you had. It takes heart, dedication and sacrifice to win because WINNING IS NOT NORMAL. We are expected to win, it was how we were raised, it was how we were bred, it is destined for us because of all squads who won before us. 
Cranford baseball is more than just a winning baseball program, it is a tradition, it is a family.  Looking back at my junior season I am truly grateful that I found a group of guys that I can call my brothers forever, that I can call my family. And by grasping this concept going into my last and final season wearing that blue and gold across my chest, I know that the 2020 squad and myself must leave our legacy in Cranford with a State Championship ring. 
https://highschoolsports.nj.com/school/cranford-cranford/baseball/season/2018-2019
Something was special about my Junior season. Not only was I selected to play in the \ Quad County All Star Game but I was also selected to play and compete with the best in the state in the North Jersey vs South Jersey All Star Game. And writing this right now all I can say is I am so thankful for each and every guy on the 2019 Cranford Cougar roster that year for being the absolute best team I have ever played for in my baseball career up to this point. The early hitting and running at 5:30 in the morning, the extra grounders taken after practices and the extra late night lifting was well worth it when everything was said and done. We would end our season 17-5, with four of our losses only by 1, and being named the Watchung Conference Champions of 2019. But like I said before, WINNING IS NOT NORMAL.