A New Show From Netflix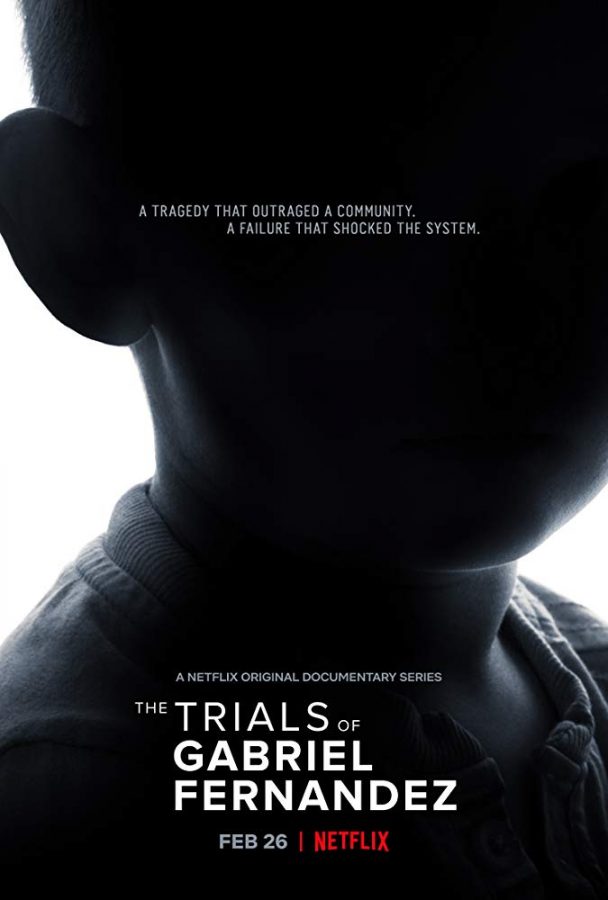 Recently, Netflix released their own series called The Trials of Gabriel Fernandez. For all who do not know, Gabriel Fernandez was an 8 year old boy who was murdered by his mother's boyfriend. Based on a true event, the show talks all about the trial and the aftermath. 
For some background information, Gabriel Fernandez was born February 21st, 2005. For the beginning years of his life, Gabriel lived with his uncles, and then with his grandma. When Gabriel was born, his mother, Pearl Fernandez, wanted nothing to do with him. So, she made the decision to give Gabriel to her brother and his husband. 8 months before his death, Gabriel started to live with his mom and her boyfriend, Isauro Aguirre. 
When joining his mom and her boyfriend, Gabriel's physical state started to decline. Gabriel's teacher started to notice signs of physical abuse when he would come to school everyday. Ms. Garcia, his elementary school teacher, called the Department of Children and Family Services. Yet, they failed him on every account when they were called. All 8 times. 
The things his mother Pearl and Isauro did to Gabriel are despicable. The ranged from force feeding him cat litter, to punching him, to locking him in the cupboard for the entire night. BUt what makes you the most upset, is that Gabriel still loved his mother deeply. He wrote her Mother's Day cards all about how much he loved her. He posed for pictures that they need to add on the cards, even though every night, his mother abused him, and made Isauro abuse him too. 
The best advice I can give you when watching The Trials of Gabriel Fernandez, would be prepare yourself for the worse. The Trials has pictures of Gabriel the night he went to the hospital from being brutally beaten. I can't explain the feeling to you when you see these pictures of this little boy lying on a hospital bed. And just when you think the worst of the pictures is over, it somehow gets worse. 
The show itself was filmed so well, but it is so upsetting. I highly recommend that you watch The Trials of Gabriel Fernandez. But now, you are going to feel a wide variety of emotions. From, anger, to disbelief, to heartbreak.