Coronavirus: Your 2020 State Champion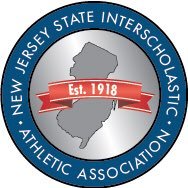 All around the country, on all levels, sports are being canceled and postponed to further notice due to this global pandemic. 
More specifically, the postponement and cancellation at the high school level is leaving so many people all over the country with unanswered questions. For example, parents are wondering if their senior athletes will get the goodbye they deserve. Junior athletes are pondering whether or not they will be recruited to play in college. Freshmen are begging to get the chance to make varsity that they all deserve. The worst part about this whole thing pandemic that no one has answers to these frequently asked questions and professionals have no idea when all of this is going to end. 
The NJSIAA is doing everything they possibly can to save all spring sports. They are discussing options such as a shorter season and differently formatted state tournaments. It is a miracle that the spring sports season has not been canceled yet, but not many people are complaining. 
In Connecticut, COVID-19 canceled the ice hockey state tournaments and players were not happy. Players of teams from all over the state stood outside the CIAC offices and protested their decision to cancel the season. A group of seniors was interviewed at the scene and claimed "The idea that we will never get our final game and that closure that we all deserve hurt us. We just want to go out the right way." As a senior myself, I can relate to this as there is a good chance I might not get that final game to play in or even that final baseball season to be a part of. This is the last time in my life I will be a part of a team and I do not want that to be taken from me. 
It is projected that isolation may end April 30th, but we will not know for sure until doctors and medical professionals get a grasp on this virus and people actually practice social distancing. This crisis is just a health problem as of right now. As a country we must fight it and protect ourselves and high school sports.