The Rise of Zoom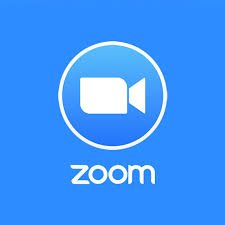 It is well known that the Coronavirus pandemic has sent the nation into a complete panic with all schools and businesses being shut down. Millions of high school seniors will most likely not have prom or be able to walk at graduation. Everything that these students have worked for is being thrown right out the window. The economy is struggling greatly due to the closing of so many businesses and it could take a while for it to recover.
Despite all the struggles that so many Americans are facing, there is always opportunity for new success. Zoom, a video conference app/website has been able to sky rocket since the closing of all the schools. All classes are being held on this website across the nation, but it does not stop there. Friends and family are connecting through Zoom as well as small businesses like Alluem Yoga who is holding multiple classes each online. This is allowing for education and life to go on while everyone is home quarantined.
Zoom was launched in 2011 but did not go public until April of 2019. After the company surged nearly 75% in its first day of trading it had a market valuation of 16 billion dollars. Since then it has been pretty steady up until the start of this nationwide quarantine where on March 23 there were 2.13 million downloads of the app. Prior to this Zoom was averaging just under 56,000 downloads per day. What started as a valued 16 billion dollar company that was not even public two years ago jumped to an astonishing 40 billion dollar net worth seemingly overnight.
With the madness that March had brought to everyone, Zoom was there to bring people together in the best way possible. Their product was perfect for a time like this which is why their success is now higher than ever. It is only expected for Zoom to gain users as Covid-19 continues to spread.