What's New in the Music World this Fall?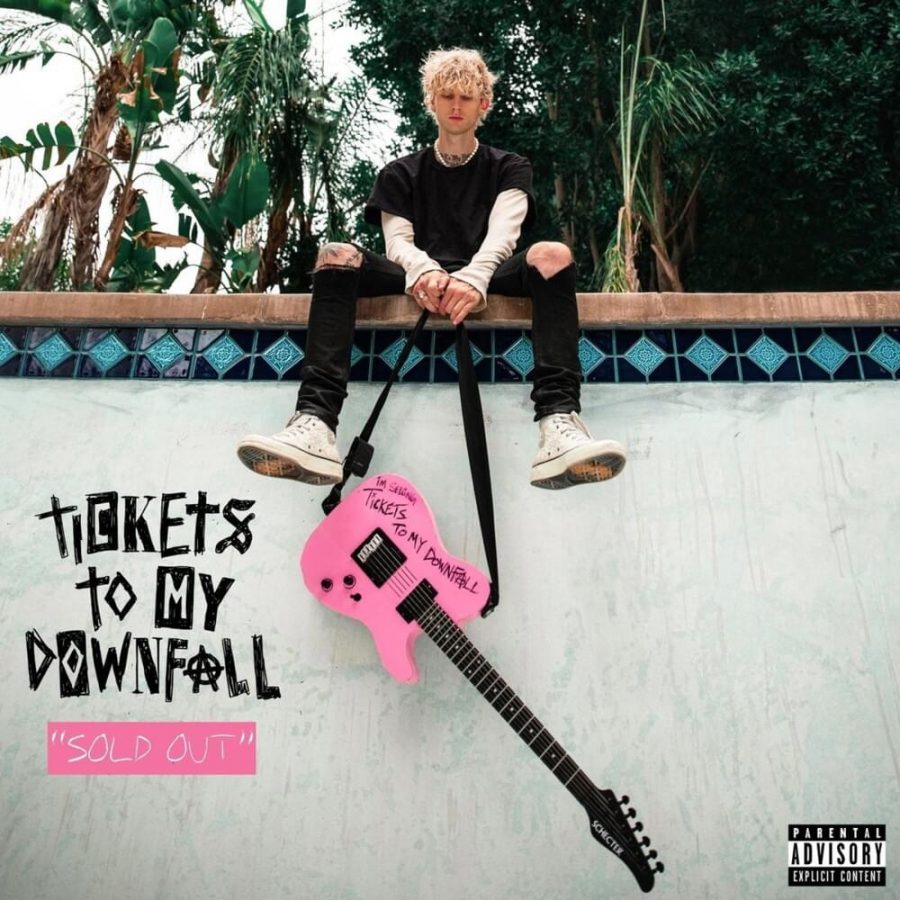 2020 has been a weird year for every industry. Just like new movies and T.V. shows had to push back their release dates, the music industry has done the same. In this strange time artists have not been able to have study time. The good news is artists have found creative ways around the restrictions, like Ariana Grande and Justin Bebier who released their single Stuck with You from the comfort of their homes. Niall Horan was even able to duet Ashe's Moral of the Story single over FaceTime. If that is not one of the most creative ways to produce music, then I do not know what is. So do not give up hope on Fall's new music because there is a handful of new content. From hip-hop/rap to new Christmas music, these artists have come up with the perfect way to keep you listening to the a.m. 
    So let's get started on what's new. And what better way to start then with heart throb, Harry Styles. There has been a lot going around with what Harry is up to. However, one thing is for sure, he has released his BBC cover of Little Big Town Girl Crush. Many fans have asked for this cover since he performed it at the interview. Similar to Harry, Miley Cyrus has released her cover of Blondie's 1978 hit Heart of Glass, which she covered at this year's Iheart Music Festival. Bothe very unexpected, but astonishingly appreciated by fans.
     Big things can be expected from the music industry this year, but today I would like to touch upon the big named artists who are releasing music. Since new music is released every day on multiple platforms.
    Starting off we have Machine Gun Kellys or as fans call him MGK. Over the last seven years, MGK has released five albums, making this one his sixth. He even has 2 Eps and has recorded on 28 other artist songs. This album was released September 25 and has already reached the charts of number one album in America after only being released for a week. Machine Gun Kelly's sixth album, Tickets to my Down Fall, which now has a deluxe version, "Sold Out".
        On the same date, Carrie Underwood has released a new Christmas album. Because nothing says fall like a christmas album. This, American Idol contestant, country singing girl, has added a country version of many classical Christmas favorites. Dolly Parton is following her suit by releasing her Christmas album October 2. The album is called A Holly Dolly Christmas, featuring Miley Cyrus and Randy Parton. Mrs. Dolly has come out with never heard before songs to add to your Christmas playlist. 
    If you are not a fan of MGK or you do not celebrate Christmas, Blackpink, J. Cole and more have you covered. Blackpink has already dropped The Album last Friday. J. Cole, The Fall Off, will be dropping before the end of the year along with Rihanna's R9, Aldele's (to be titled), Kanye and DND's Wth Chld, and Shawn Mendes Wonder album, which he already released one of the tracks (Wonder) and the music video. 
Recap:
Machine Gun Kelly's

Tickets to my Fall Down,

with the deluxe version

Sold Out

, out on all streaming platforms.

Dolly Parton's

A Holly Dolly Christmas

and Carrie Underwood's

My Gift

Christmas albums have already been released.

Blackpink

The Album

, released 

J. Cole,

The Fall Off,

Adele (to be titled), Kanye and DND,

Wth Chld,

Rihanna,

R9,

and Shawn Mendes full album,

Wonder,

are to be announced. 
Unique Moments in the Industery 
Over the Past Week
    Fletwood Mac's 1973 hit, Dream, has rose to the top of America's charts, with their greatest hits album at number six after 30 years of being released. This sky rocketing event is thanks to an app known as TikTok. The app uses the hit song as one of there sounds. Which had users wanting to listing to more.
    In similar events, Louis Tomlinson fan have got his Walls album to number one in several countries. This as occurred 8 months after the album's release date. A determined fandom all around the world. A slight thanks can be given to TikTok and creators who planned to get the album the recognition it deserved.