The Best Books I've Ever Read in CHS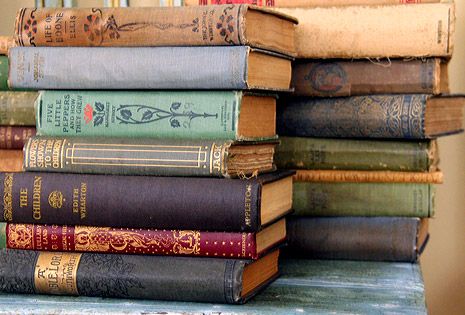 Hang on for a minute...we're trying to find some more stories you might like.
Reading is a pastime that is slowly dying out, especially in teenagers. To be honest I do not think any of my friends choose to read books in their free time, instead Netflix, Youtube, and watching other mindless videos online takes up most of our time. The issue isn't that teens today don't enjoy reading because I know that many honestly do, the problem is it is just way easier to watch an hour long movie than actually sit down and read a book that can take you over a week to finish. Since teenagers do read so little, High Schools now more than ever have to make sure students are reading thought-provoking books in the classroom. CHS does a good job including lots of books into our curriculums and each year I read a decent amount of books in my English classes. Whether or not the students really enjoy the book is controversial, but here is my list of my favorite books I have read so far in CHS.
Johnny Got His Gun,

Dalton Trumbo
Although the reading this book is not at all a feel-good experience that makes you fall in love with the novel, Johnny Got His Gun has to be one of the most thought provoking novels I have yet to read in CHS. The disturbing topic of this book was not the most enjoyable thing to read and I know my classmates felt the same way, but the story narrated by a man stuck in his own head sparked deep conversations in my English class sophomore year. I definitely noticed a more engaged atmosphere in my class because everyone was very interested in the book. I looked forward to period 2 English with Mr. Maiore every day to discuss this book.
Warriors Don't Cry,

Melba Pattillo Beals
Warriors Don't Cry has been the only book besides a textbook that I have ever read in a history class during High School. The memoir written by Melba Beals tells the real-life experiences of being a highschool student at Little Rock High School during the Civil Rights movement. I really enjoyed reading a novel about historical events that we learned about in class because the real stories told by one of the Little Rock 9 made CHS students able to better understand what happened and sympathize for them. Instead of reading the simple facts about the historical school in a textbook, my classmates and I were able to feel the emotional toll that the students felt which makes history feel more real than just facts we learn about in class.
Malcolm Gladwell was always someone I heard a lot about in the media, but I really had no clue who he was until my junior year when my AP Language class did group projects on multiple of his books. Originally, I wasn't overly excited about reading Blink when it was assigned. In the past non-fiction books have never really appealed to me. They always seemed to drag on and on about some topic that I really didn't find very interesting, but this book changed my approach to non-fiction. The topic was one I knew absolutely nothing about, but thin-slicing all of a sudden became a seriously interesting topic for my group and I to talk about and create our presentation for. This book definitely made me more open to reading non-fiction books which I think is an important thing for me to learn to appreciate.
The Great Gatsby,

F. Scott Fitzgerald
The Great Gatsby is an American classic that is read by most students in high school and to me the novel completely lived up to every expectation I had for of it. I'm not sure what about this book was my favorite part. The characters, the detailed writing, the time period, and many other aspects of the book made it so enjoyable to read. This book was definitely discussed a lot in my class which was nice to be a part of, but actually going home and reading about the lives of Jay Gatsby and Daisy Buchanan every night for homework was what I enjoyed the most (and I can't say I enjoy homework very often). I'm glad CHS includes this novel as a part of their curriculum because it definitely is one of my favorite books now and I have re-read since.