Seniors: Get Excited for the Yearbook Distribution Party!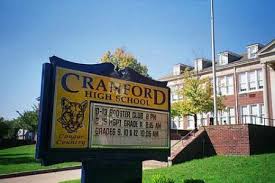 Diane Cannon, Writer
May 14, 2018
Seniors: high school the best and worst years of your life, right? Well that depends on what you've done in your high school career. Did you play sports, participate in clubs, or go to any school events?
If you're an underclassmen I would start and participate in one of these, but if you're a senior and you haven't then don't think it's too late! There are still chances to get together with the grade.
If you aren't someone who wants to go to a school event on your own time then this is the event for you! There is a yearbook distribution ice cream party for seniors who purchased a yearbook. The yearbook business team sold yearbooks to every senior but 19. That is the biggest percentage of seniors who have ever purchased a yearbook. The yearbook party will be on Friday June 1st, at 2pm in the large cafeteria. This is a Day 1, any students who have a seventh period study are encouraged to stay to get their yearbook and hangout with friends.
This social event is one last chances for the graduating class to be together and have a good time. This social event will have an ice cream buffet and a line to get your yearbooks. After you get these two things you can sit with your friends look through the book and sign each other's book. This years theme is "Under the C", giving the yearbook a beach and ocean vibe. Hope to see you all seniors there!