Opinion: A Senior Reflects on 4 Years at CHS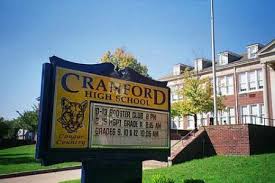 Seann Pena, Writer
May 21, 2018
As I think about the last time I'm going to walk through the front doors to Cranford High School, I'm flooded with an array of memories. It all began in September 2014 as I entered the rotund for the first time, not knowing what to expect. I was full of excitement and anxiety, ready to find out what the next four years would hold for me. The seniors looked so old and intimidating. After all, I was still just a little kid! Soon, all the PRIDE leaders told us freshman that these years would fly by, and I just brushed it off. After all, four years couldn't go by that quickly…right? Little did I know that these would be the best years of my life and now, sitting at the tail end of my senior year, I'm already feeling nostalgic.
As always, there were obstacles, some good, some bad; however, I will never forget my time here or the people I have had the opportunity to meet. When I started high school I never thought that my middle school best friends with would become strangers and that I would meet people that will be in my life forever. Though I drifted away from my middle school friends and old elementary groups, I found my new people. I have a group of people with five girls and seven boys. Ever since freshman year, we've just clicked. From watching movies together, to going on long drives, to attending mediocre concerts, to cheering on one another at sports events, we have done it all. All of us are so caring and supportive towards each other, and that's what has helped me grow into the person I am today. This friend group has brought constant positivity to my life, and makes sure I am definitely never bored.
From Sweet Sixteen season to getting licenses and becoming legal adults, we have been privileged to grow up together over the past four years. Through my experience at CHS, I have gained friends I know I will never forget. Now that we are focused on prom and graduation, I've begun to realize how quickly it all goes by. Nothing will compare to the crazy conversations and adventures we have gone on together.
Though the seniors are the ones leaving, we have created connections and friendships with students in the grades above and below us. We have seen the juniors and sophomores grow up and formed the same types of relationships. We have seen the freshmen transition from middle school and become integral members of the high school. I hope each underclassmen that reads this will cherish the time they have left at CHS and all that comes with it. Watching the older grades leave was bittersweet since you won't see them everyday in the halls, but also exciting to see the big things they do. Now it is our turn. I can't thank Cranford enough for giving me my best friends and the best years of my life.