Restaurant Review: Manny's Diner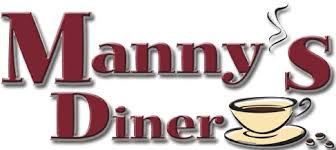 Niki Savinelli, Writer
May 21, 2018
Manny's Diner is a popular, family-friendly diner located in Clark. The diner opened up several years ago, and has been a popular breakfast and lunch destination ever since. As soon as the diner opened up, my family was eager to try it. Since our house is on the border of  Cranford and Clark, going to the diner at any time of day is extremely very convenient.
After all of these years that Manny's has been opened, I will only eat at this diner. The staff is very friendly, service is quick and efficient, and the food is prepared exactly how the customer wants it. Although they are known for their delicious breakfast menu, they also serve lunch and dinner which are just as good.
Sometimes I think that I'm at Manny's too much, but it is very much worth the money. Everything on the menu, regardless of which section you're choosing from, is reasonably priced and delicious. The last time I went to Manny's diner, my family and I ordered enough food for the four of us and it only cost us $24, including the tip. Typically, people think that if the price is cheap, so is the food. For Manny's, this is 100% false. You get great food for a great price and you are not going to regret it.
This diner is very reliable and the atmosphere is very warm and friendly. Even if its not the most convenient diner for you to get to, it is very much worth the drive. The area it is located in is safe and surrounded by small businesses and offices. Overall, Manny's is a fantastic diner for all ages, with good food and great service. I 10/10 recommend.