The End to a New Beginning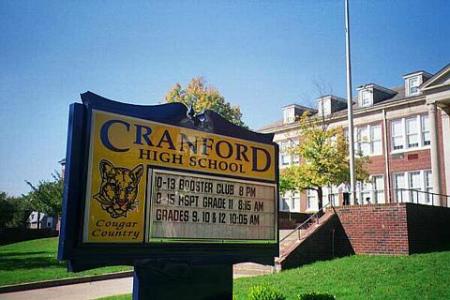 Dan Gomez, Writer
June 4, 2018
Hang on for a minute...we're trying to find some more stories you might like.
It was like the blink of an eye. High school had been the shortest 4 years. I couldn't believe I was senior at Cranford High School already. I feel like just not too long ago I was still a freshman. Still playing track and field. Training my hardest for what was like my first football season. Practicing and excited for another band season playing the drums. Now I'm not training for another football season yet training just to stay fit and working 2-3 days a week. Helping mentor new drummers in the band so they do well in the next band season. Taking college classes and finishing things up to prepare to go to college. About to graduate high school. Even though it went by so fast there's so many parts of high school that I'll always remember.
One of the things in high school that had the biggest impact on me and I will never forget is the my years in the marching band. I have been a drummer in the Cranford Marching Band for four years. I still perfectly remember my freshmen year learning how to march and play the crash cymbals. Marching Band is one of the clubs/class I joined that I specifically remember all 4 years of it as if it was just a couple months ago. Learning how to play the tenor drums my sophomore year by a drummer who was a senior at the time. Then my second year of playing the tenor drums with one of my friends who had just turned into a senior. As I continued to improve on the tenor drums it finally came the time to be the senior who helps teach the freshmen and sophomores how to play the tenors. Even though I remember so many fun and challenging times from the marching band they all feel like they were just recently yet its really been 4 years. The Cranford Marching Band gave me some of my best memories of high school that I will never forget.
Another part of high school that had one of the biggest impacts on me was being a part of the Cranford Football Team. Even though I started playing football my sophomore year I still can't believe that it's already over. It feels like just recently I was a sophomore getting told to fill up water bottles and practicing against some of Cranford's best players. Watching them play their senior year giving it their all and trying to make us better players. Now as a graduating senior I've finished helping build the bridge that was created from those before me of the cranford football team to continue to succeed and have a Cranford attitude. Going from a sophomore dying to get on the field to a senior that played varsity the football team has helped me see myself grow into the senior I am today. There are so many moments that I will never forget from the Cranford Football Team such as winning the State Championship in 2014, the vigorous summer training for the upcoming season, and almost every second I got to spend on the field representing Cranford and its team.
The most memorable parts of high school are the moments when you do what you love, have so much fun you that you completely lose track of time, and the moments that you succeed. Whether it's winning a championship game in a sport or just hanging out with a bunch of your friends and feel like you're going to pass out from laughing so hard. The most memorable ones are the memories you don't realize will be so memorable because you're having too much fun. Just like everyone is always telling you, "High school goes by quickly so make the best out of it". People always tell you that but you don't truly realize how fast it goes by until it's about to end. So for those of you who aren't seniors yet reading this. Stop caring about what other people think and make the most of it. Join many clubs and sports, try new things you've never thought you would do before, and laugh as much as you can. Stop saying "what if" or "if only I did that" and start saying "Remember when" and "I'm so happy that I did". Stop waiting for things to happen; go out and make them.