Cranford Field Hockey 2018, In Review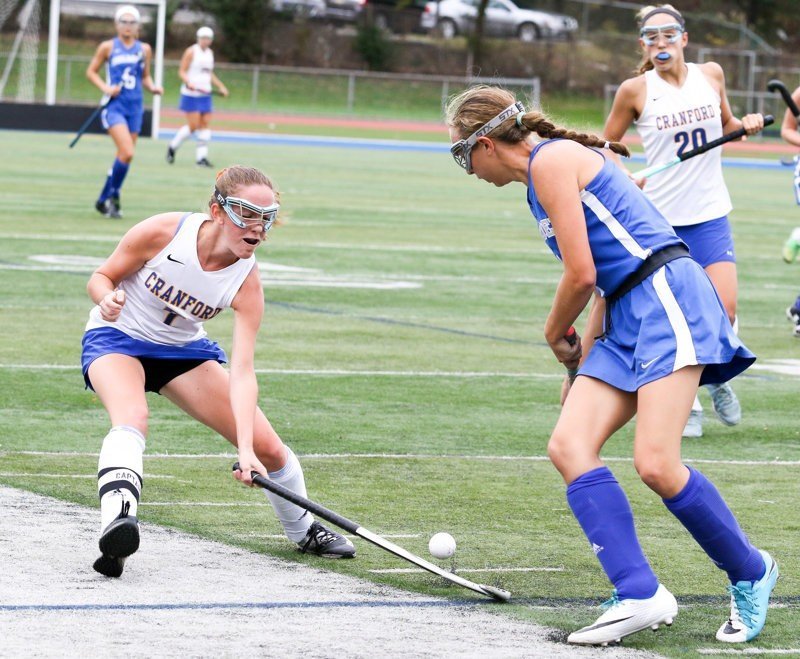 Emma Scott, Writer
November 5, 2018
Placed in one of the most competitive divisions in the state, the Cranford varsity field hockey team was faced against multiple powerhouse teams this season. Matched up with teams ranked nationally, the competition was intense and forced Cranford to step up. While the 6-12-1 seems to indicate a weak season, our performance against strong teams across the state proves otherwise.
Named the dark horse for the state tournament by NJ.com, Cranford was recognized for its skill and ability to stay strong against powerful, talented competition. Our notable moments throughout the season, such as beating powerhouse team Milburn and scoring against unscored upon Oak Knoll, earned us the title of the dark house team of the state tournament. These moments also demonstrated that our record was definitely not an accurate reflection of our skill and ability.
Off the field, the team organized several fundraisers to donate to breast cancer research during the month of October. The team hosted a pink out game for the first round of counties against Summit to show support and raise awareness. Despite a close and disappointing loss, the spirit and enthusiasm of the team remained strong.
As a senior, the ending of my fourth season of field hockey was bittersweet and nostalgic. I couldn't be more grateful for the guidance of our three coaches; Samantha Berk, Kristine Poumolie, and Morgan Dowe. Our growth and team spirit can definitely be attributed to our amazing coaches. Playing next to my best friends is an experience I will treasure forever, and I'm so thankful for the memories and friends made throughout the years.