How Sports Positively Affect Kids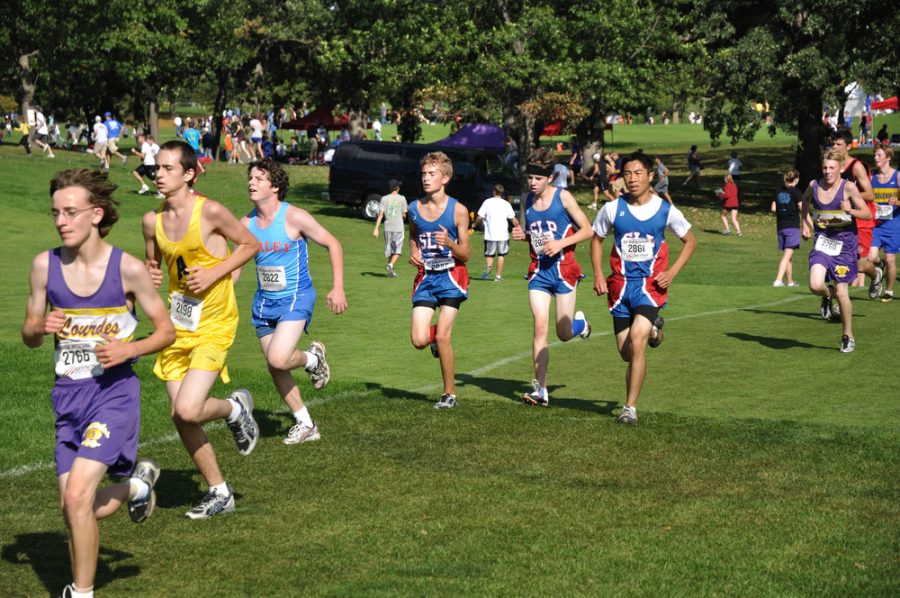 Erin Infante, Writer
November 26, 2018
Many people play sports as a kid and they are a daily part of many people's lives. They have practices and game days and team bonding. Being a part of a sports team is way more than just the sport itself, it also helps kids with many things in life. Sports have a positive impact on kids because they can learn so much from playing sports. They learn social skills, determination, responsibility, and way more.
One of the most valuable things kids learn from sports is social skills. Sports help kids learn things like teamwork and selflessness. It gives kids basic skills that they will use for the rest of their lives. One of the biggest skills they learn from sports is teamwork. According to MU Health Care, "Fighting for a common goal with a group of players and coaches teaches you how to build teamwork and effectively communicate to solve problems." This shows how sports helps set kids up in the future when they encounter a problem and have to work together to solve it. This is a very important skill because if people have to work together all the time throughout their life. Football player, Matt Doran, says, " Football has taught me how to work together as a team and what teamwork is really about. Working together is beneficial to our team and helps us accomplish great things." This shows how sports help build up the importance of teamwork and how it is valuable.
Along with teamwork and other social skills, sports help kids learn the value of hard work. Gymnast Bee Iosso inputs that "sports has taught [her] the importance of determination and hard work." In sports, you have to practice in order to do good. This teaches kids to try their best in everything because when you put the work into something, it will pay off.  The ability to work hard and have determination helps in everyday life especially school. Many kids start sports at a young age and the skills to work hard sticks with them through school.
Not only do sports drive kids to do their best, but it also forces kids to take responsibility. Being able to take social responsibility is a huge part of sports. From a parents view, Annemarie Infante says, "Sports teach kids the importance of having to take responsibility that will stay with them throughout life." Showing up to practice, games, showing leadership, and trying your best are all part of an athlete's responsibility. Kids learn this in sports because they are apart of a team and have to do their part. "I've learned to become a leader though sports," say Matt Savino, "It has helped shape me into a leader as the student council president." As it is seen, sports help kids take responsibility in their actions and help  them be able to take on leaderships. As in Sportacus Ventures,  author Samuel Thomas says, "A socially responsible individual is someone that participates in the improvement of their local community." Not only does this apply to sports, it applies to anything a person does. Sports help kids grasp the concept of having to be socially responsible which is important to be throughout their whole life.
Overall, sports impact kids lives positively by helping them learn social skills such as team work, hard work, and responsibility.