CHS Tradition: Blankets of Love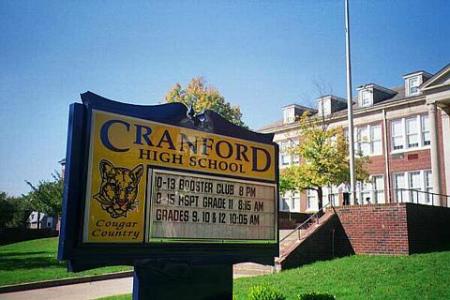 Emma Scott, Writer
December 10, 2018
The holiday season is all about tradition and giving back to your community. Every year the Wednesday before Thanksgiving, Cranford High embodies what this time of year should really be about. Tucked away in the depths of the first floor, classrooms are transformed into workshops and students create countless blankets for children stuck in the hospital during Christmas. This event, known as Blankets of Love, aims to provide young patients at Trinitas Medical Center with a cozy, personal blanket to cheer them up right before the holidays.
Students and staff donated a significant amount of felt and fabric in preparation for the big day. Any student was welcome to join the festivities in A106 and contribute to the project. Students and faculty could be find cutting, measuring, and tying blankets all throughout the school day.
This day devoted to blanket-making has been a CHS tradition for years, as it was led by teacher, Ms. Narus. Unfortunately , Ms. Narus retired last year but the strength of the tradition lived on within the school. This year, Mr. Campbell stepped up to host the event in his classroom to ensure that the legacy of his coworker lived on. While Blankets of Love has been a Cranford High School classic for many years, this Thanksgiving ensured its role as a significant, long-lasting tradition within our school.
As I walked into Mr. Campbell's classroom that day I took a break from studying environmental science and instead focused on getting into the holiday spirit. This time of year is perfect for giving back in a charitable way, which is why Blankets of Love is so significant for the students at CHS. We were reminded of what is truly important, putting my classmates and I in the perfect mindset for Thanksgiving. I would encourage all students and staff to participate next year in the CHS holiday tradition of Blankets of Love.