Cranford's Musical Up and Comers
We all know that Cranford High School Boasts one of the best performing arts programs in the state. Our actors have perform at STANJ and won award, our choirs have performed in countless well known venues. And with this, we also have a number of students who write and perform their own original pieces, through a variety of genres:
Classical
One member of Cranford High School's Concert choir is also an aspiring Composer. Senior Alyssa Fiebiger writes choral compositions that her church performs, as well as orchestral pieces that the CHS orchestra have debuted in concert. She's been writing music for the past 4 years, and she even submits her compositions for competitions. She is inspired by all different types of Artists and genres that she tries to incorporate into her own music.
Country
Cranford has found its own resident cowboy in Junior Gianni Vivas. Gianni, on instagram as @vivas_music, writes and performs his own country tunes. He draws inspiration from life stories, either his own or others. He's been writing and performing for the past two or three years. All of his music, including videos of his past performances are posted to his instagram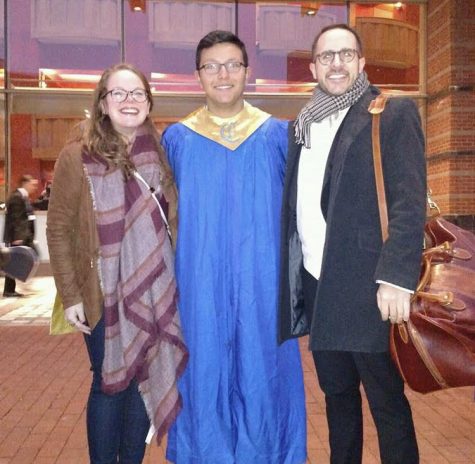 Rap
Our last up and comer has chosen to remain anonymous, but still wants to talk about his musical journey. He posts his rap songs to soundcloud, collaborating with other artists from our town. He's new to the music scene, starting only five months ago, but he's working hard and growing his brand. He is inspired by a wide variety of artists including Juice World, Panic at the Disco and Billie Eilish.