Coffee Controversy in Cranford
Brunch and coffee lovers are certain to enjoy the new café called Lokal Coffee & Co. opening in downtown Cranford this spring. Located at 103 Miln Street, next to the newly opened Thai restaurant 8 Thai, this new café serves a variety of delicious breakfast foods such as pancakes, sandwiches, salads, and baked goods.
As exciting as this new shop is, it has spurred some controversy in our tight-knit community. Some Cranford High School juniors believe that the café may become a niche alternative to Track 5, a beloved coffee shop in the heart of downtown Cranford. However, other students exclaim that it's beneficial to have competition, as the flow of traffic between coffee shops in the morning may be better distributed. Personally, I believe there can never be too many coffee shops, and definitely never enough brunch spots.
As Cranford students await this shop's arrival, they may visit the alternate location in Iselin, New Jersey– only a fifteen minute drive from the high school. They are open from 8am-5pm Monday through Sunday. 
Seems like this café will have to live up to the high standards of the coffee-loving community of Cranford!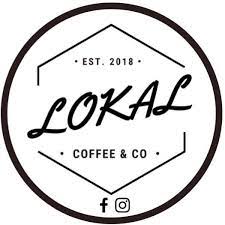 Follow their instagram → https://www.instagram.com/lokalcoffeeco/ 
Visit their website → https://lokalcoffee.square.site/ 
Order online → https://www.order.store/store/lokal-coffee-%26-co/4P86g9WcRJ26fSGlKY99gA