The "Best" Christmas Songs Ranked!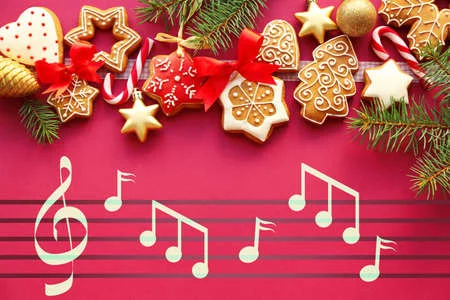 December has rolled around. Christmas trees are out. Every house is lit up. "Santa" is at every mall around the country. Mariah Carey and Michael Bublé have been defrosted. "All I Want For Christmas Is You" is on repeat in every local Macy's in the United States, but I'm here to ask the very controversial question we've all been thinking for the last two decades—is that really the best Christmas song? 
Nearly every ranking of Christmas songs puts Carey's 1994 "All I Want For Christmas Is You" at first place (or at least top five) despite the classics that have withstood generations. Sure I'll admit it's a catchy song, but does it really beat out 50+ years of Christmas songs? 
To determine the superior Christmas song, I've taken the list from Rolling Stone (which was voted on by the readers), and then ranked them based on my opinion utilizing two things—my love for music and Christmas. 
My ranking: 
"Happy Xmas (War Is Over)" by John Lennon & Yoko Ono 

"Wonderful Christmastime" by Paul McCartney 

"All I Want For Christmas Is You" by Mariah Carey 

"Blue Christmas" by Elvis Presley 

"Fairytale of New York" by The Pogues 

"Santa Claus Is Coming to Town" by Bruce Springsteen

 "Thank God It's Christmas" by Queen 

"Peace On Earth / The Little Drummer Boy" by Bing Crosby & David Bowie 

"Christmas in Hollis" by Run-DMC

"Father Christmas" by The Kinks 
My additions:
"River" by Joni Mitchell 

"Winter Things" by Ariana Grande 

"Have Yourself a Merry Little Christmas" by Phoebe Bridgers 

"Christmas All Over Again" by Tom Petty & the Heartbreakers  

"Please Come Home for Christmas" by the Eagles 

"Christmas Must Be Tonight" by The Band 

"It Must be Santa" by Bob Dylan 

"Little Saint Nick" by The Beach Boys 

"Christmas (Baby Please Come Home)" by Darlene Love 

"Christmastime" by The Smashing Pumpkins 
            All in all, the list from Rolling Stone made it evident that John Lennon and Yoko Ono's "Happy Xmas (War Is Over)" is the superior Christmastime song which remains at the number one spot in my list as well. However, there's quite a few songs that should have been included, or at least considered, that I listed above. So, this holiday season do yourself (and everyone else) a favor, and give the department store music a break.